HOME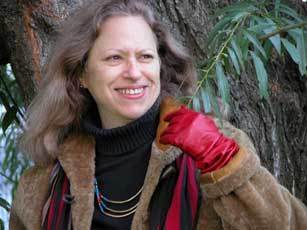 Born in Brooklyn, New York, Rika Lesser is a poet and translator of Swedish and German literature. She is the author of four collections of poetry, Etruscan Things (Sheep Meadow, 2010; Braziller, 1983), All We Need of Hell (North Texas, 1995), Growing Back: Poems 1972-1992 (South Carolina, 1997), and Questions of Love: New & Selected Poems (Sheep Meadow, 2008).

She is also celebrated for her translations of poetry. For Guide to the Underworld by Gunnar Ekelöf (Massachusetts, 1980), she was awarded the Landon Poetry Translation Prize from the Academy of American Poets (1982). Poems from A Child Is Not a Knife: Selected Poems of Göran Sonnevi, (Princeton, 1993) captured the 1992 American-Scandinavian Foundation Translation Prize, as did selections from Sonnevi's book-length poem Mozart's Third Brain a decade later. What Became Words (Sun & Moon, 1996) is Lesser's selection of poems by jazz pianist, politician, and psychiatrist Claes Andersson, formerly Finland's minister of culture. She has also published selections of poems by Rainer Maria Rilke (Rilke: Between Roots, Princeton, 1986) and Hermann Hesse (Hours in the Garden and Other Poems, Farrar, Straus, & Giroux, 1979), and various works of fiction and nonfiction. A volume of selected poems by Kiki Dimoula (b. 1931, Athens), The Brazen Plagiarist, co-translated with Cecile Inglessis Margellos , won the Greek National Translation Prize in 2014.

Known, too, in the field of children's and young-adult literature, she collaborated with Paul O. Zelinsky on Hansel and Gretel (his first Caldecott Honor Book), and her translation of Rafik Schami's A Hand Full of Stars received the Batchelder Award. It is now back in print from Interlink Editions (2012).

Educated at Yale and Columbia, Lesser has been the recipient of many grants and awards originating here or in Scandinavia—among them the Amy Lowell Poetry Traveling Scholarship, a poetry grant from the Ingram Merrill Foundation, and the George Bogin Memorial Award from the Poetry Society of America. In 1995 the Swedish Authors Foundation gave her an award in recognition of her work translating and promoting Swedish literature abroad and in 2000 a grant to go on with some of that work. In 1996 she was awarded the Poetry Translation Prize of the Swedish Academy. In 1999 she was the recipient of a Fulbright Senior Scholar Fellowship to Sweden. In 2001 she was awarded a National Endowment for the Arts Literature Fellowship for Poetry Translation, which she received once again for Fiction in 2013. In 2001 she also was a guest at Yaddo. In 2002, for her work translating Sonnevi's "Mozart's Third Brain," she received the American-Scandinavian Foundation Translation Prize for the second time. Long in progress (she began a rough draft of the book-length poem in 1997) Mozart's Third Brain, with her preface and notes, and a foreword by Rosanna Warren, was published by Yale University Press in October 2009.

Co-chair of its Translation Committee from 1989-1995, Rika Lesser served on the Executive Board of PEN American Center from 1991-1996. She has taught poetry writing and literary translation at the Atlantic Center for the Arts, Columbia University School of the Arts, the George Washington University, the New School, the Poetry Center of the 92nd Street Y, Yale University and as a guest lecturer at many other places. She was the Spring 2011 Thornton Writer-in-Residence at Lynchburg College in Virginia.

She makes her home in Brooklyn Heights, where she continues to practice taijiquan. In 2013 she was certified as a Feldenkrais Method® practitioner.
Please see Contact page for Events.