Mozart's Third Brain by Göran Sonnevi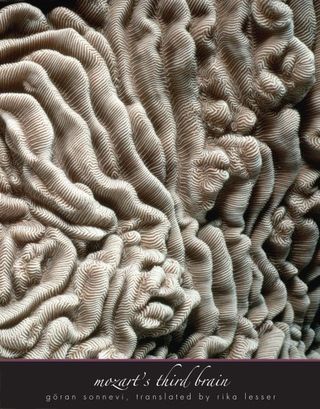 One long day in Stockholm in 1996 Göran Sonnevi handed me a manuscript entitled Mozarts Tredje Hjärna. Published in Sweden that November, his thirteenth book of poems consisted of two parts: "Disparates" (so named after Goya's etchings and aquatints, sometimes called "Follies"), about 100 pages of discrete, primarily short, lyric poems, and the ca-200-page title poem, "Mozart's Third Brain," a suite of 144 sections that bear roman numerals. Sonnevi wrote the title poem between 3 July 1992 and 12 June 1996.

In 1996-97 I translated perhaps a dozen of the Disparates. From then on, although I occasionally rendered some of his older or newer poems, translating the long, meditative, visionary title poem was my chief concern; it was completed in June 2003. More than another four years were to pass before it was welcomed into an English-language house.

Below is one of the Disparates; it appears on the dedication page of the Yale edition. I have dedicated my long work on this long poem to the memory of my father.





I don't know where I
am either
I said, when you said
that you didn't know
Then you began to cry
As if trouble and sorrow were
the only reality
the only place
for life

Then you said
that I in any case was not
so unhappy
I did not
deny this

For we know
nothing
of each other's night
of each other's darkness
of each other's stars
shimmering darkly

- Göran Sonnevi
text & translation © 2009 by Rika Lesser. All rights reserved.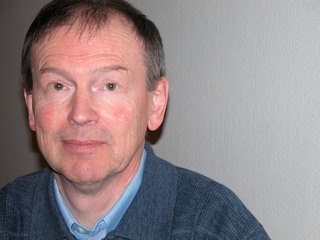 Born in Lund, Sweden on 3 October 1939, Göran Sonnevi spent his childhood and youth in Halmstad, where he studied the natural sciences, concentrating in mathematics. From 1958 to 1966 he attended the University of Lund, where he studied the humanities. In 1966 he moved to Järfälla, now a part of the greater Stockholm metropolitan area, where he continues to live and write.
Among his many awards are the Bonniers Literary Magazine Prize, 1967; Swedish Radio's Poetry Prize, 1968; Aftonbladets Literature Prize, 1972; the Aniara Prize, 1975; and both the Swedish Academy's Bellman Prize and Svenska Dagbladet's Literary Prize in 1979. In 1983 Sonnevi became a recipient of a lifetime grant from the Swedish government, bestowed on 125 artists in honor of their contributions to the nation's culture. His more recent honors include: in 1997 the Östrabo Prize of Småland's Academy (in memory of the poet Esaias Tegnér) and the Gerard Bonniers Prize of the Swedish Academy; in 1998 the Erik Lindegren Prize and the Ferlin Prize; in 2005 the Nordic Prize from the Swedish Academy, known as "the little Nobel"; and the 2006 Literature Prize of the Nordic Council.
On 4 October 2007 Göran Sonnevi became the proud grandfather of Vilgot, son of Anna. Kerstin Sonnevi (née Kronkvist) whom he married in 1961, now retired from teaching elementary schoolchildren, is the delighted and doting grandmother.

Fall 2009 : Book Tour Videos Mozart's Third Brain
30 October: Boston University, Rosanna Warren and Rika Lesser
2 November: Indiana University, Bloomington, Rika Lesser