Hansel and Gretel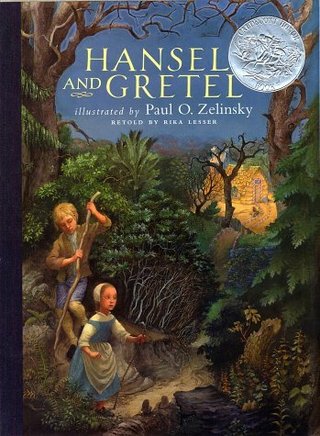 Originally published in 1984 by Dodd Mead & Company, this version of one of the first oral tales collected by the Brothers Grimm carries a mutual dedication by Lesser and Zelinsky to their editor Donna Brooks.

The storyteller who told it to Wilhelm was a member of the Wild household in Kassel, and Wilhelm's first handwritten transcription bears the title "Little Brother and Little Sister." When he and Jacob published their first edition of the Children's and Household Tales in 1812, they made it longer and stylized it and called it "Hansel and Gretel."

In her Storyteller's Note, Lesser remarks that she most strongly invokes the 1810 and 1812 (oldest) collections of tales by the Brothers Grimm, rather than those published later, expanded, and stylistically embellished.

In 1985 it was a Caldecott Honor Book (Zelinsky's first), an American Library Association Notable Book, a School Library Journal Best Book, and a Bratislava Bienniale Selection.